Public engagement with and understanding of science are central to improving standards of living everywhere and to building a better future for the planet. Science engagement players can play a crucial role in connecting global communities while still celebrating the world's diversity on the local level.
In this session we will look at science engagement global programmes and how they have been able to successfully, and unsuccessfully, cross borders. Speakers from projects spanning Europe, the Americas, Africa, and Asia/Asia Pacific regions will each give a PechaKucha style presentation focusing on the opportunities and issues that hinder multi-country programmes. After these quick-fire presentations, the audience will dive into specific issues guided by participants' questions.
Outcomes: what will participants get from this session? Skills, knowledge, experience etc.
Participants will leave the session with knowledge on the successes and lessons learned from current global programs. The group will reflect on some of the same issues/aspects that may hinder multi-country programs. The dialogue is initiated by speakers posing questions and listening to answers from the audience about their advice and experiences in similar programs. By the end, the group will recognize challenges science centres must address in order to make global programs more sustainable.
Convenor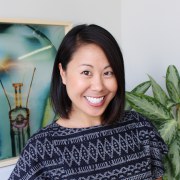 Association of Science-Technology Centers
Washington DC
United States