When visitors engage with a scientific topic, what role can the sense of place play? How important is it to them to encounter a place "where science happens" or where a notable discovery was made? What effect can this have on engaging with science, and how can we harness this feeling to create better and more sustained engagement?
This session will explore how that feeling of "being where science happens" can be conveyed through different approaches, and if new meaning comes from these particular spaces? Our panellists each represent a particular perspective on place in the science engagement sector. Short case studies and provocations from the panel will provide the foundation for wider discussion on the role and use of place in enabling engagement with science stories.
Session speakers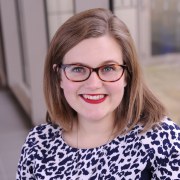 Exhibitions & Interpretation Coordinator
The Wellcome Genome Campus in Cambridge, UK, has been at the forefront of scientific research for 25 years; it is a place of both recent scientific heritage and cutting-edge discoveries. Through visitor research we know that coming to a place "doing something important" is valued and a motiviating factor for visits - even if what the "something" is isn't entirely understood. Through exhibitions in our gallery and displays and interpretation in our other public spaces, and through a varied visits and events programme, how can we best make sense of this role of place, and use this to reinforce within our visitors meaning and engagement with science history and contemporary research?
The Neanderthal Museum is located close to the site where the famous skeleton has been discovered in 1856. Here, three years prior to Darwin's publication, people speculated about human ancestors. The site is a key witness for human evolution. Our choice is engagement for this topic, making it a contemporary and relevant issue – through exhibitions, education and research. It is the place that defines this choice. And it is the place that makes our competence trustworthy and our efforts successful.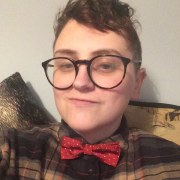 Exhibitions and interpretation manager
The Natural History Museum in London, a place steeped in the history of the Natural Sciences - in the nineteenth Century our first director Sir Richard Owen coined the term Dinosaur and commissioned our building as a cathedral to nature. While the architecture of the building is still a draw to visitors and the recent redevelopment of our grand entrance hall celebrates this, we can still struggle to communicate to visitors that we are still a contemporary scientific institution with a working staff of scientists, tackling the problems facing the natural world today, as well as a historically significant museum. When a place is significant on a number of levels the challenge to enhance engagement with the institution can be that much more complicated.