Engaging and empower future decision makers is crucial to "build effective cooperation between science and society", as the European Commission's Science with and for Society (Swaf) programme envisions it, and to "recruit new talent for science and to pair scientific excellence with social awareness and responsibility… building capacities and developing innovative ways of connecting science to society". Getting young people involved in international projects allows them "to work together and become part of the all societal actors... in order to better align both the process and its outcomes with the values, needs and expectations of European society". In particular, it is important to encourage awareness the scientific method among young people.
Hear from three RRI-minded international projects aimed at youth, as speakers share the opportunities and challenges they are encountering.
Session speakers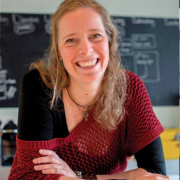 Head of Education & Research, Science Learning Center
Within the Hypatia project we decided to cooperate with teenagers, from the development phase. In each of the 14 partners' countries we established a Youth Panel in as part of the HUBS of stakeholders. The teenagers not only gave feedback to the developed materials, but also expressed their ideas and opinions on the project, its goals and means. Each month one of the Youth Panels had an extra podium. They were asked to write articles, blog, vlog or animate to express their own views, and we distributed that through all the museums' social media channels. But are teenagers eager to have their opinions distributed over the world? Are they confident enough to express themselves in a language that is not their mother tongue? In this session I will share the difficulties and critical points of this approach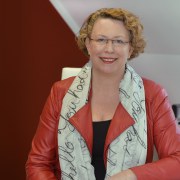 The format of the "European Student Parliaments of Science" demonstrates that young people are not only ready to practice complex policy-making-procedures. It also shows that young people are willing and able to question prevailing assumptions of "evidence-based policy making" – a concept which is often not passing the "reality check" of fast-paced parliamentary debates. In cooperation with the national organization Wissenschaft im Dialog and the local municipality of Herford, we have organized three European Parliaments of Science. In the session I will describe personal experiences with the critical thinking of young people in local and international contexts. I will summarize feedback from scientists and stakeholders from municipalities and will try to describe perspectives on how to involve young people even further in processes of Social Innovation and local policy making.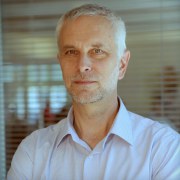 Frontiers for Young Minds (https://kids.frontiersin.org) is a scientific journal that publishes articles by leading scientists who write to an audience of young people between the ages of 8 and 14 years; these articles are each "peer reviewed" by kids in that age group, thus achieving two main goals (i) ensuring that the paper is accessible to the target audience; (ii) bringing the scientific thought process to kids by getting them involved in the review process of real scientific papers. The result is a freely available on-line publication that gives young people around the world the latest insights in science, in a readable and open-access format. The program is managed by Frontiers (https://www.frontiersin.org), the leading open-access STM publisher, based in Lausanne Switzerland. Current activities include the extension of the program to new languages to become a truly international multi-lingual journal for children and their families and schools everywhere. Will this unique role of young people as referees change the readability of the articles and will help to spread them to wide spectrum of readers ?