Metaphors are more than sophisticated poetic embellishments – they shape our everyday lives in the way we speak, understand and act. A metaphor is a gateway between a known concept and a new dimension: it is this collision between disparate ideas that can transform confusion into comprehension. While metaphors are essential elements of the scicomm-toolbox, they are always imperfect ("all metaphors leak"). Knowing a metaphor's limitations is necessary to prevent the audience from being misled.
In this workshop, a metaphor researcher and two science storytellers will guide participants in exploring the power of metaphors for understanding and explaining complex ideas. Fun and playful exercises will act as an introduction to translational thinking and we will then create metaphors to represent, explain, and understand a series of hot scientific topics, such as gene editing or gravitational waves.
Session speakers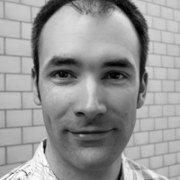 I have been practicing research and improvised comedy for 11 years, 2 disciplines that are wrongly considered unrelated. I now specialises in helping researchers to communicate their work, experts to communicate their ideas (TEDxLausanne) and colleagues to work together (with the Renegade Saints). In other words, I build bridges between people and ideas. And what better tool to do that than metaphors?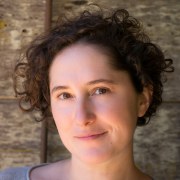 Geneva, Switzerland & Rehovot
Israel
I am a practicing biologist (currently at the Weizmann Institute), a trainer for scientific presentation (HEC Lausanne) and an improvisor and playwright (founder and performer at The Catalyst). I have been combining my scientific and storytelling skillsets to create science-based entertainment in the form of plays, films and immersive games since 2011. In my experience, a robust grasp of metaphor is the key to excellent science communication and science art.
I am a linguist and metaphor researcher. I became interested in metaphor looking at the way we talk about emotions. Most of what we say in that case is figurative. But metaphors transcend the language of emotion. They are pervasive. There is hardly anything we can say in every day conversation that is completely literal. Why is this so? I study what makes metaphors indispensable cognitive mechanisms and effective communicative tools.