What can science centres and museums do regarding gender equity apart from events and programmes? There is more than one answer to this question.
In this session speakers from different science centres and museums explain how they answered this question in their institution. From designing gender neutral exhibits to a search for a societal solution together with other partners, stakeholders and policy-makers.
After their short presentations there will be time to discuss, brainstorm and identify the solutions that might fit suit your organisation.
Session speakers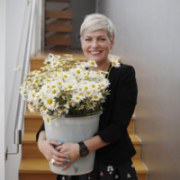 Download presentation
(13.07 MB)
Implementing gender equality in activities and exhibits in Hiša eksperimentov has changed the way that we think. It also changed the way visitors experience our science centre. The metamorphosis our science centre experienced wasn't obvious at first glance. What has changed? What have we learned on the way? Did we, as a team, change our perspectives? Was it worth it?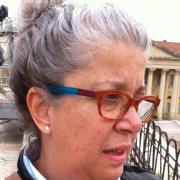 To make deep changes and have big impacts in the implementation of gender equality in our museum programmes and beyond, we decided to work closely with our stakeholders and with the relevant policy makers. By establishing an Advisory Board with relevant partners we can learn from and cooperate with other organizations, and can make better use of our resources.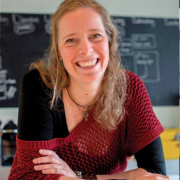 Head of Education & Research, Science Learning Center
As a partner in several gender projects Science Center NEMO has gained expertise on this particular subject. We started with specific programmes for students. Today we take it one step further and involve industry and society in addressing a societal problem.