Could an object describe your entire project?
The courageous speakers of this session took on this challenge and will be telling you about their projects in an original and jargon-free style.
Expect a 2min story for each project, followed by 45min of networking.
Join to get a quick overview of ongoing non-profit actions and meet those and others behind collaborative initiatives.
There are no pitch slots left in this session.
Session speakers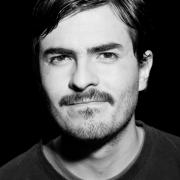 DEX - THE DESIGN OF EXPERIENCE CENTERED EXHIBITS: A PRACTICAL FRAMEWORK The visitor experience with interactives exhibits is a complex phenomenon; particularly because many factors are interrelated and its subjective and dynamic nature. DEX is an early framework that has been developed to help museum professionals to support their decision making process for the design and evaluation of the experiential qualities of interactive museum exhibits, , particularly in the beginning stages of concept development and prototype design. This tool is primarily intended for those science museums with no specialized designers, limited financial resources and short development timelines that are committed to create interactive exhibits that facilitate engaging learning experiences for visitors. With this poster you will find: 1) A practical and easy to implement tool. 2) A set of design principles. 3) A tool that will help to bridge the gap between visitor experience research and exhibit design practice. 4) A communication tool to establish a common ground for discussion in multidisciplinary teams.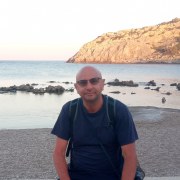 Beyond fear: how to educate the younger generations to improve their awareness and thus a positive attitude about catastrophic natural events like earthquakes? Often catastrophic natural events can gravely strike communities, as tragically highlight by the earthquake occurred in central Italy on August 24th 2016. On the other hand, one of the most peculiar features of seismology is the fact that earthquakes provide us with a lot of scientific information. These data allow us to carry out effective laboratorial experiences by means of ICT, as demonstrated by the success found by the numerous educational projects carried out on this subject, with the widespread diffusion of PC in the schools since the '90s. In this poster session a representative of Fondazione Idis - Città della Scienza will show the activities carried out so far in the framework Erasmus+ project "Schools Study Earthquakes". These activities are aimed to let high schools students to find out what they can learn exploiting the seismic data gathered by the web and hence awaken their interest to STEM.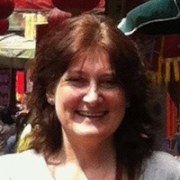 Head of European Projects
MARINA: A Knowledge sharing platform for connecting Responsible Research and Innovation (RRI) communities with marine hot topics and H2020 challenges The MARINA project aims at generating RRI-driven solutions to marine hot topics and societal challenges, integrating citizens' needs, and making recommendations for EU and national policies. Our project provides a socio-technical environment engaging science communicators, citizens, researchers, innovators, industry and policy makers in a participatory dialogue through: - Local and international Mobilisation and Mutual Learning workshops - International policy maker - RRI practitioner workshops - Web Knowledge Sharing Platform - an innovative tool for knowledge sharing and co-creation - Lessons Learned, Best Practices and RRI Roadmaps - Interactive traveling exhibition MARINA, from May 2016 till April 2019, is funded by the EC's H2020 ("Integrating Society in Science and Innovation") and executed by Aalborg Universitet, AHHAA, APRE, CIC nanoGUNE, CNTI, EurOcean, IRPPS-CNR, ISPRA, Istanbul Universitesi, Mare Nostrum, Nausicaa, Smartbay Ireland Ltd, World Ocean Network, and XPRO Consulting. As a participant, you will... Learn about: -MARINA partnership which is innovative because it assembles several partners from organisations other than science centres and museums (universities, research institutes, an innovation hub, networks) and from several activity sectors: neurosciences, technologies, nanotechnologies, environment, marine sciences, social informatics, computing, social media and knowledge management systems. -MARINA communities, best practice, digital platform and services.