Engaging grey matters. Today's neuroscientists often wear the hats of philosophers and humanists, asking powerful questions and sparking ethical debates on the very nature of reason, free will, and the mind. At the same time, rapid advances in neuroscience are outpacing science communication efforts, sometimes fuelling specious interventions and opinions. As innovation unfolds on a global stage, are neuroscience engagement practices keeping up?
The societal and ethical implications of neuroscience are the entry point into brain research for many interested citizens. Thus, public engagement around societal values is essential for starting conversations at trusted organisations and informing the direction of science.
Designed to create a dialogue and solicit feedback, this session will feature neuroscience, neuroethics, and public engagement leaders who will discuss the cutting edge of global brain research and the current landscape of neuroethics engagement.
Session speakers
Director, Neuroethics Program
Emory University Center for Ethics
As the lead of the Global Neuroethics Summit, which convenes all national-level brain projects around the globe to engage in neuroethics , Dr. Rommelfanger will share an overview of a recent workshop of ethicists, public engagement experts, and brain projects around the world. She will share why this workshop occurred, what was discussed, and future goals to ensure the public is engaged in ethical questions about neuroscience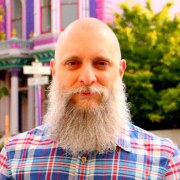 Director of STEM Networks and Partnerships
Children's Creativity Museum / (U.S.) National Informal STEM Education Network
San Francisco
United States
Darrell will share an overview of a recent landscape report, describing the state of public engagement efforts focused on neuroethics from around the globe.
Danish Board of Technology Foundation
Marie Louise leads the citizen engagement activities in the EU flagship project, the Human Brain Project. She will share their experiences with organising cross European citizen engagement on dual use and privacy.