Designing exhibitions on the climate and energy crisis is a duty for us, professionals from science centres or museums, as well as an almost impossible mission due to the complexity of the theme, its societal ramifications and implications for us, individuals or institutions, caught in the midst of it.
This session is an invitation to the community to share that struggle together, discuss this situation and imagine what a perfect exhibition on the climate and energy crisis would look like.
We will kick off the sessions with short presentations on the struggle each speaker has faced in projects. Participants will then work in smaller groups to tackle one of these struggles and imagine the perfect exhibition on the climate and energy crisis.
Outcomes: what will participants get from this session? Skills, knowledge, experience etc.
Discuss various challenges faced when developing projects on the climate crisis, internally and externally
Share and discuss strategies to overcome them
Explore how we can challenge our assumptions and go beyond the current exhibition format into something completely different using the futures literacy method
Session speakers
Exhibition maker De Studio
The temporary exhibition Energy Junkies opened in NEMO's The Studio in June 2022. Besides telling the story of the energy and climate crisis, the exhibition itself was built with limiting environmental impact as a top priority. During the development I struggled with the depressing nature of this story. How to shape the exhibtion in such a way that visitors don't get paralyzed, but still feel the urgency to act?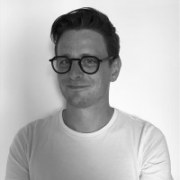 Urgence climatique (Climatic emergency) is a permanent exhibition that will open in April 2023 at the Cité des sciences et de l'industrie. In a 2000m2 gallery, the exhibition explores how to decarbonise our societies, the impacts of climate change and the energy crisis, and the many ways we can act together and get things moving toward carbon neutrality. For me, I struggled with the fact that this exhibition was intended as a permanent space on a topic that is constantly changing. How to best approach this paradox in terms of content as well as eco-design?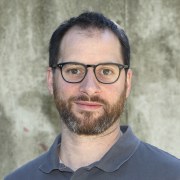 "Wettlauf gegen die Zeit" (Race against time) is a new special exhibition of the Technisches Museum Wien, which will open in spring 2023. In particular, the question of how we will have to deal with energy in the future and how we will use it sustainably is at the heart of the exhibition. For us, it was difficult to do justice to the complexity of the topic, the overwhelming challenges and the constantly changing world situation at the same time. How do you create a light and motivating story for a (young) audience with such a difficult environment?