Science centres often only present Eurocentric scientific content. This disregards the legacy of scientific knowledge from cultures worldwide that have contributed to our understanding of the universe for millennia. Indigenous ways of knowing, evolving, and communicating that knowledge to future generations deserve equitable visibility in museums. Opening Western science organisations to a plurality of voices is an issue of equity and social justice and the intelligent way forward to engender systematic transformation. How can museums best collaborate with Indigenous experts to contextualize place-based knowledge in informal learning experiences? How do we authentically feature culturally sustaining content and programming? Learn from experts to incorporate ancestral science and Indigenous knowledge to your current exhibits, programmes, and content. Their experiences in decolonisation work and its ripple effect will show you why this is important for every Ecsite member.
This session is part of the Inclusion and Equity conference track.
Outcomes: what will participants get from this session? Skills, knowledge, experience etc.
Participants will gain insights into Indigenous and place-based scientific knowledge and practice, and ways of showcasing and promoting this knowledge through authentic collaboration with Indigenous knowledge holders.
Facilitator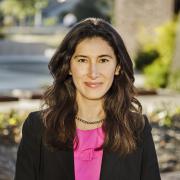 San Francisco
United States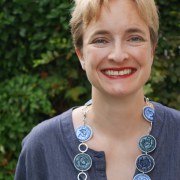 Curator Text and Language
Staatliche Museen zu Berlin – Preußischer Kulturbesitz