New format: in the five first minutes of the session, audience, convenor and speakers decide which goal(s) the panel should reach within the given time.
Many activists use scientific evidence to promote social change. Other pressure groups deny or distort scientific evidence to support irrational beliefs, misconceptions and/or partisan interests. This is a follow-up of the 2014 session "Action or Restraint – activism, scientific evidence and social change", in which it was stated that science centres should not be afraid to engage with activist issues.
The focus of this year's session will be on how dialogue about activist issues can be achieved in science centres. The theme will be developed discussing recent case studies concerning large carnivores conservation on the Italian Alps; public engagement with food guidelines and regulation policies in the United Kingdom; and GM crops debates and controversies around sexual education in Poland.
Session speakers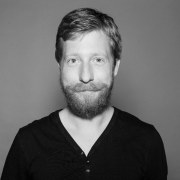 Assistant Content Developer
Assistant Project Manager