Climate change is a defining challenge of our time and it is happening more quickly than we feared. Limit global warming to 1.5 degrees Celsius by 2030, reaching net-zero by 2050. This sounds like a race we cannot win. But we are far from powerless, and achieving these goals is still possible. As exhibition creators we have an opportunity to implement sustainable thinking in our DNA and inspire audiences to commit to change. Through stronger collaboration between disciplines such as concept, design, building and operation we can create synergies and go in pursuit of better ways to make our exhibitions. Can we find a practice of creating new exhibitions that contribute to solving the climate crisis?
This session is part of the Biodiversity and climate crisis conference track.
Session speakers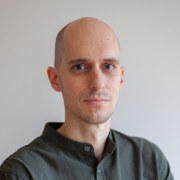 As designers we have a responsibility to take credit for designs we propose to museums. Not only functional and aesthetical, but environmental. Can we design exhibitions that have no environmental impact and footprint at all? And still excite visitors, maybe even encourages them to make a change themselves? We will discuss challenges we face as designers chasing these goals providing insights to work processes and strategies. Design has the power to change.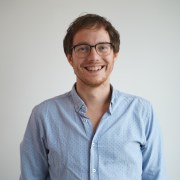 One of the trends in our field are large immersive projection spaces, they can be great to tell stories in a spectacular way, but they are also inherently energy intensive and require large amounts of hardware. During this talk I'll share our considerations around this issue and try to break down the ways we should try to make this medium more sustainable.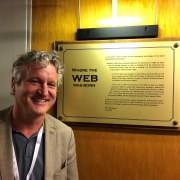 Bruns has the ambition to be the most sustainable developer and builder of exhibitions and experiences. A so-called life cycle analysis with Conformisio has produced an analytical picture of the current situation in relation to all aspects concerning sustainability and CSR. Further we joined forces as partner in the project Sapiens and take action to do research on Circulair Design in workshops with design agencies and research furthermore on the hidden impact in exhibitions. Maarten will share the knowledge, lessons learned and ideas about (hidden) impact and where we integrally can make a big difference.