Join us in this relaxed session to make your own zine (a small, handmade paper booklet), in which you'll reflect on your experience of the Conference so far! Hosts will lead you through the simple folding process and provide prompts as inspiration. An opportunity to chat while crafting your own zine, the session provides a mindfulness moment at the end of a thought-provoking day! To wrap up, we'll ask you to share your zine and find out what has inspired you so far.
Materials required: all you need is a sheet of A4 paper that is blank on one side, and a pen or pencil. Scissors are not essential, and to make your zine more colourful, you can also use the following: coloured pens, coloured paper or card, glue, collage materials (e.g. old magazines, newspapers or photos), glitter, etc.
This session is an adaptation of a format used by the hosts to support young people to reflect on their learning in STEAM workshops - if you want to hear more, you can also attend their conference session!
Session speakers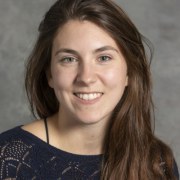 Sophie brings her experience of leading zine-making sessions at Science Gallery Dublin, and online as part of the Ars Electronica Festival 2020.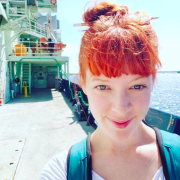 Science & Society Research Group, Trinity College Dublin
Autumn brings her experience of leading zine-making sessions at Science Gallery Dublin. She has also led online zine-making sessions as part of STEAM workshops with migrant and refugee families in Ireland. Part of her PhD research focuses on the use of zines as equitable evaluation and reflection tools in informal STEAM learning settings.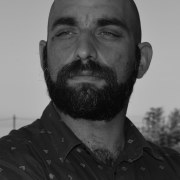 CEO, Director of Innovation
Aris brings his experience of leading zine-making as part of STEAM workshops in Lesvos, Greece, where his organisation LATRA works with a number of unaccompanied minors seeking asylum as well as children and youth residing in refugee camps.