Giving a prominent role to sound is currently a trend amongst museum practitioners. This is unsurprising as our relationship with sound, noise and even silence is fascinating and complex. However, not only is communicating exclusively via sound often technically difficult within institutions built for visual displays, but also most of us are only used to listening as a supplement to something else: an audio tour that explains paintings, music to take one's cares away, a podcast to keep us distracted from household chores or the drudgery of a commute.
John Kannenberg, Director and Chief Curator of the Museum of Portable Sound (MOPS), Christian Rohner, Head of Exhibitions at the Museum of Communication in Bern, and Mark Read, Exhibition Developer at the Cité des Science et de l'Industrie in Paris will take you on an interactive journey exploring how sound (and silence!) moves centre stage in each of their respective projects.
Session speakers
Director and Chief Curator
Southsea, Portsmouth
United Kingdom
The Museum of Portable Sound (MOPS) has been presenting a permanent collection of sounds for over half a decade to a growing audience – initially in person, and now, post-Covid, online via video chat. John Kannenberg shows how MOPS' unusual and almost counter-intuitive approach succeeds in making audiences listen to museum objects, walking through proven methods for foregrounding listening in an overwhelmingly visual world.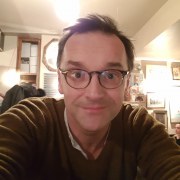 The exhibition 'Renaissances' taps into popular culture using games, films and audio as storytelling vehicles to explore three different visions of the future. The final fiction : a love story set in a future society, is audio-only. Visitors will be transported to the world of 2045 without the help of images, using just their imagination to create their own vision of how this world might look. Mark Read explains this choice, as well as some of the technical and conceptual questions it raised.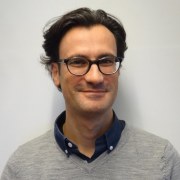 Head of Exhibitions and Digital
Whilst more and more people seek moments of quiet in their busy everyday lives, our relationship with silence is an ambivalent one. The idea of complete silence is pleasing and at the same time alarming. This is manifest in the great variety of silence. Christian Rohner explains how the exhibition "The Sounds of Silence" allows visitors to experience this potential variety and sheds light on the societal and historical balance between noise, quiet and silence.