Session abstract
Find this session's presentations here.
This session will explore public engagement methods from four Responsible Research and Innovation (RRI) projects that support citizens, individually or in a community, in unleashing their potential to contribute actively in the "science for all" paradigm.
Although the methods can be applied to achieve different aims, such as awareness raising, discussion or action engagement, they all pursue the same objective: making research and innovation collaborative. And why bother? Because citizen scientists have the capacity to drive social innovation as (co)-experts, have their say on financial priorities and contribute to defining research agendas. Citizens together with other stakeholders are responsible for the quality life of all members of the community. Participants will hear short impulse-talks based on the experience of EU-projects like Sparks, FoTRRIS, PROSO and NANO2ALL and have the opportunity to experiment these citizen engagement methods at round tables, before a collective wrap up concludes this session.
Convenor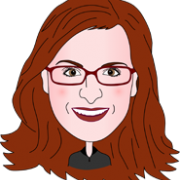 Manager, Urban Barcode Project
Cold Spring Harbor Laboratory
New York City
United States